Starter package setup
FAQ
Release Information
Downloads
Secomea Product Scenarios
GateManager
GateManager Own
LinkManager
SiteManager
SiteManager Embedded
LinkManager Mobile
DCM
DCC
Legacy Products
Manufacturers
Getting Started with your SiteManager
GateManager account validation
1. Check your mailbox for the email with subject Secomea Starter Package.
2. Save the attached file (and unzip the .gmc certificate file).
3. Follow the link in the email to the login screen.
4. On the login screen, browse for the .gmc certificate and
login with the password from the email.
How to login to the GateMananger
Then you need to decide how to set it up and what kind of internet you will use.
1. Configure the SiteManager - 3 ways
Configure a SiteManager via USB stick
Configure a SiteManager via the Appliance Launcher
Configure a SiteManager via DEV port
2. Type of Internet connection.
Decide your Uplink (WAN) connection method. Choose between LAN, WIFI or 3G/4G. Click on the symbols for more detailes.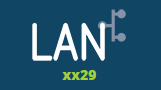 1. Ethernet available for any model (Locate an Ethernet cable with internet access and insert into the Uplink1 port).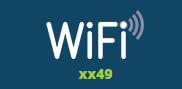 2. WiFi available for xx49 models or via an WIFI adapter (Requires a wifi access point in the area).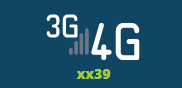 3. 3G/4G available for xx39 models or with an external USB modem(Requires a standard size SIM card with datasubscription).
Video guide to setting up your Hardware SiteManager










https://www.youtube.com/watch?v=4LNgaTLAmIw
Video guide to setting up your Embedded SiteManager










https://www.youtube.com/watch?v=caQ8nzOpFFA
Download Getting Started guides
Download Getting Started guide - UK
Download Getting Started guide - DE
Download Getting Started guide - FR
Other languages: (currently applicable to using LinkManager 7)
Download Getting Started guide - DK
Download Getting Started guide - IT
In depth guide
Getting_Started_with_GateManager_BASIC_for_SM-HW
Other guides