Starter package setup
FAQ
Release Information
Downloads
Secomea Product Scenarios
GateManager
GateManager Own
LinkManager
SiteManager
SiteManager Embedded
LinkManager Mobile
DCM
DCC
Legacy Products
Manufacturers
Setup Go to Device services in LinkManager
---
Purpose
---
This article will describe how to setup services in LinkManager and their possibilities and limitations.
---
Information

---
Go to Device services is a possibility to create a shortcut icon for an application used with the connected agent.
In this case a click on the icon will open RealVNC viewer (already installed).
It could also be shortcut for a PLC management program.


Go to Device services works by calling the application from command line (CLI) and is therefore limited by the CLI possibilities of the individual application.
Setup
Click on the services button in the LinkManager.

Then you see the Go to Device services window.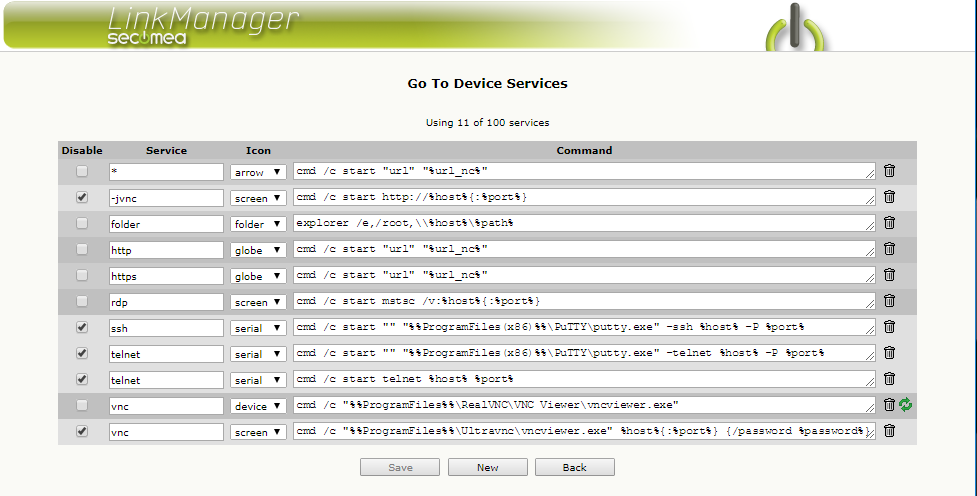 Now its possible to edit one of the predefined Go to Device services or create a new.
Here its the predefined vncviewer which doesn't work with realvnc viewer.

Now edit it to match the CLI path and command for RealVNC viewer.

On windows the path and command can be found by right click on the RealVNC viewer desktop icon and select properties.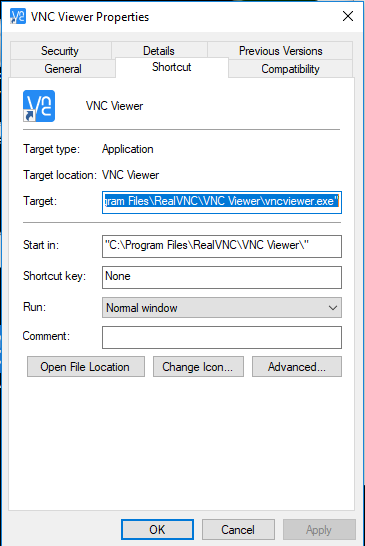 The application RealVNC viewer only has a few CLI options so in this example the shortcut will only launch the RealVNC viewer.
Host address and login details needs to be provided by the user.
Examples
SSH with Putty
Putty is opened with specified options, here user is prompted for password only.
Putty is opened with saved profile "Raspi", here user is prompted for user + pass.