Starter package setup
FAQ
Release Information
Downloads
Secomea Product Scenarios
GateManager
GateManager Own
LinkManager
SiteManager
SiteManager Embedded
LinkManager Mobile
DCM
DCC
Legacy Products
Manufacturers
One-time Password
---
Purpose
---
This article will provide information on the new One-time Password that was put into effect with GateManager Release 9.0
---
Information

---
With the One-time Password, the following have changed with GateManager Release 9.0
New users are REQUIRED to change their password on the first login for all the account types.
It is no longer possible to manually set the password as GateManager Admin in the GateManager portal.
For GateManager own users, it is required that the GateManager can send emails.
By default, the One-time Password lasts 48 hours.
1: To Renewing an account password login with a GateManager Account and choose the account that needs to have its password renewed.

2: A mail will be sent to the user, containing the One-time Password

3: Go to the GateManager Portal, and use the new password to log in.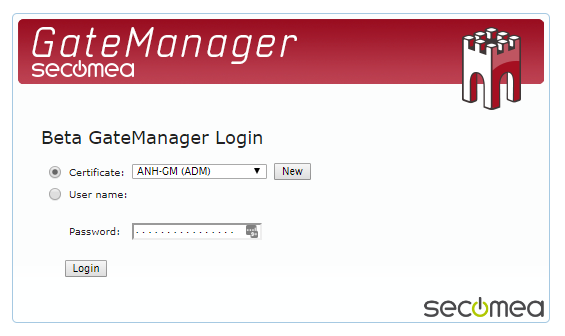 4: A prompt to chose a new password will appear.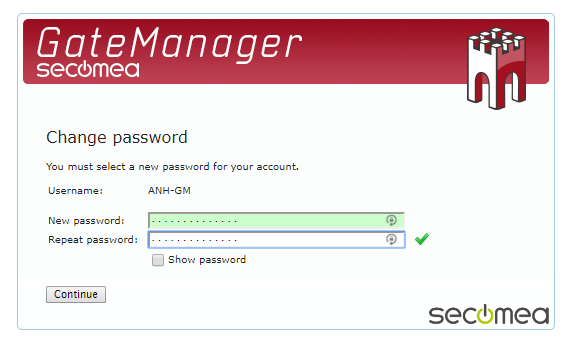 5: If the new password is approved, it will log in.
Relevant guides:
Check the below guides on how to log in, with the following account
Other Relevant guides: