Starter package setup
FAQ
Release Information
Downloads
Secomea Product Scenarios
GateManager
GateManager Own
LinkManager
SiteManager
SiteManager Embedded
LinkManager Mobile
DCM
DCC
Legacy Products
Manufacturers
Restricting access to SiteManager and agents
---
Purpose
---
The intention of this article is to show administrators how to create subdomains and arrange devices agents in the domains for limiting user access.
Part of GateManager Premium domain Administrator article.
Part of exercise in Organize equipment in domains article.
---
Information

---
1. First we right-click the root domain and select Create Subdomain.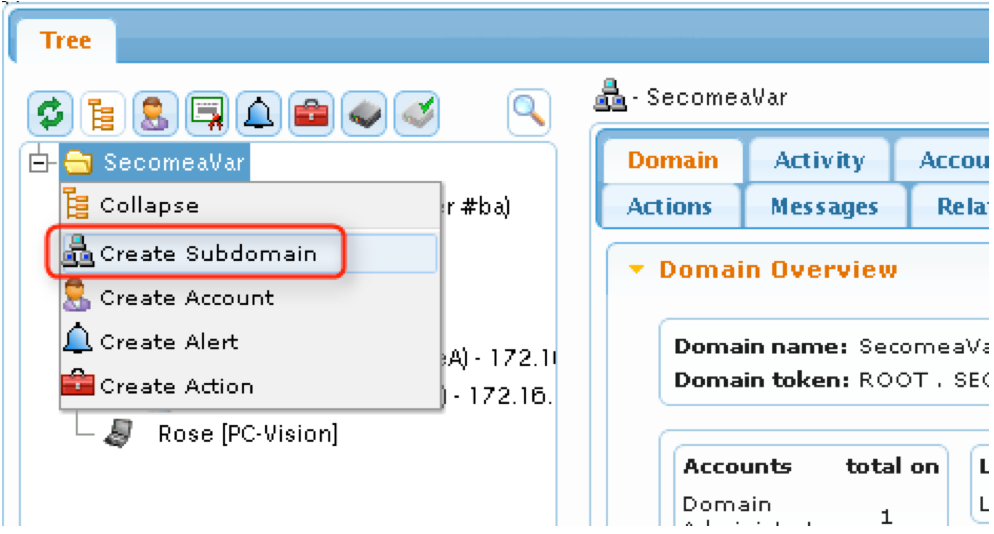 2. We name the new domain "Printer GUI"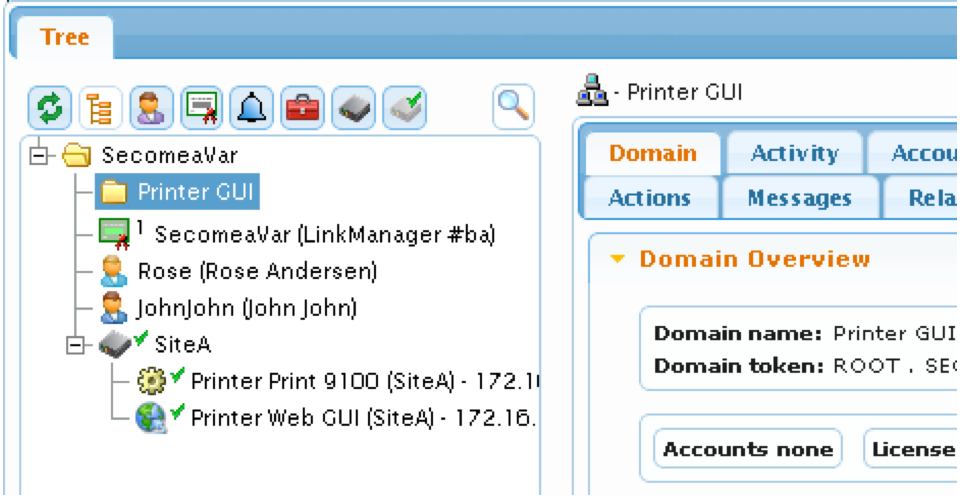 3. We use the same procedure to create the domain "Printing Access"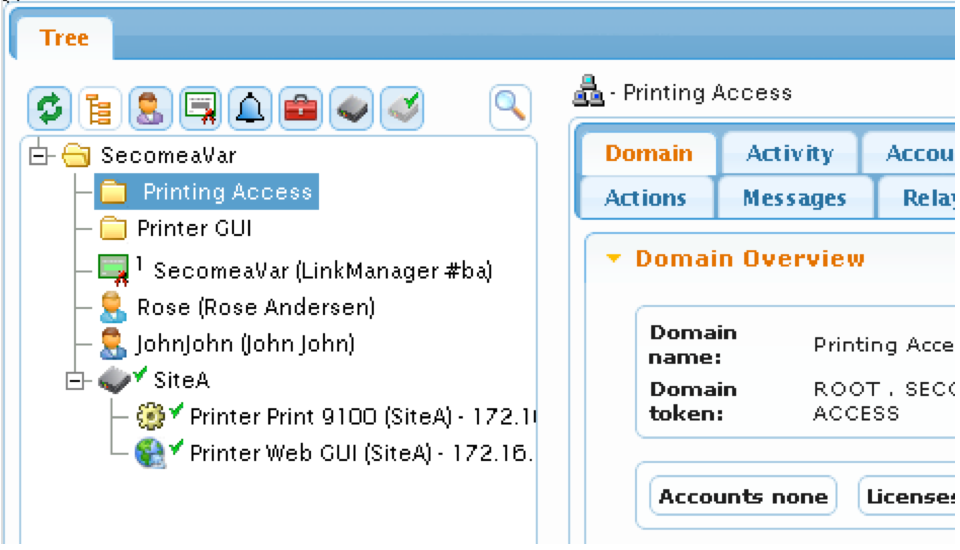 4. We select the agent "Printer Web GUI" and while holding down the left mouse button, we drag the agent to the domain "Printer GUI".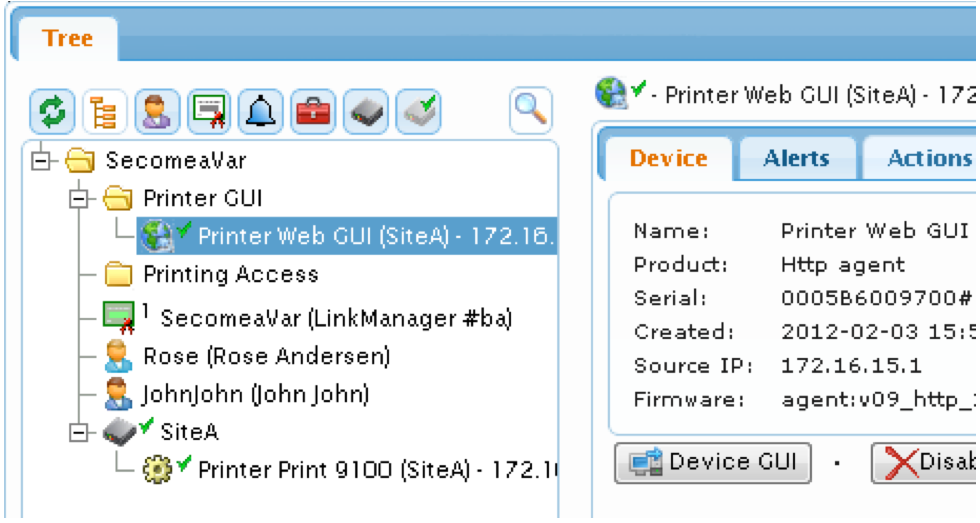 5. We do the same for moving the agent "Printer Print 9100" to the domain "Printing Access"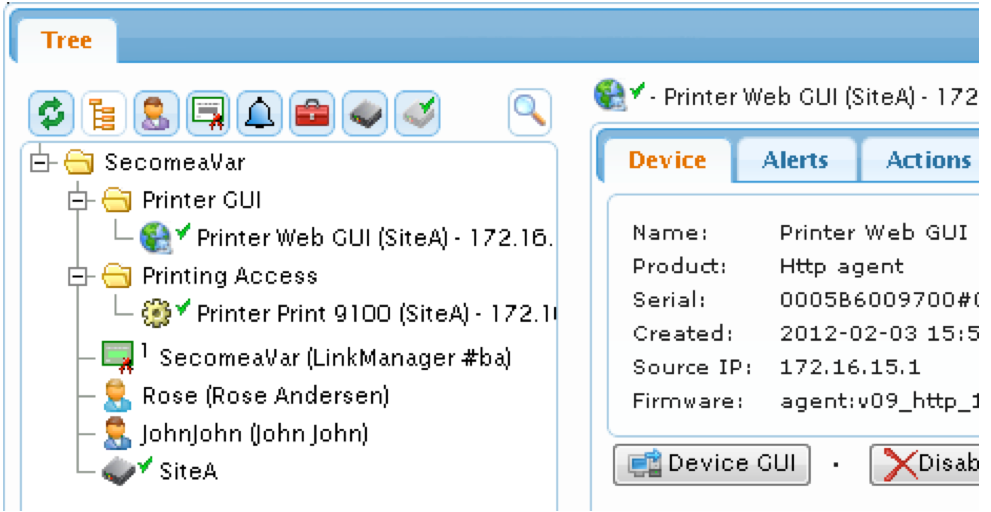 Notice that the SiteManager itself stays in the root domain.
---