Starter package setup
FAQ
Release Information
Downloads
Secomea Product Scenarios
GateManager
GateManager Own
LinkManager
SiteManager
SiteManager Embedded
LinkManager Mobile
DCM
DCC
Legacy Products
Manufacturers
Enforce periodic password change
---
Purpose
---
The purpose of this article is to guide you through the periodic password change. Available from release 9.1.
---
Information
---
As an administrator, you "Enforce Password" in the Domain Settings.
Domain Setting is found by choosing the Domain or Subdomain, that the feature needs to be enabled on.
And from there it is possible to set the "force password change" and "set password warning" both values are set in days.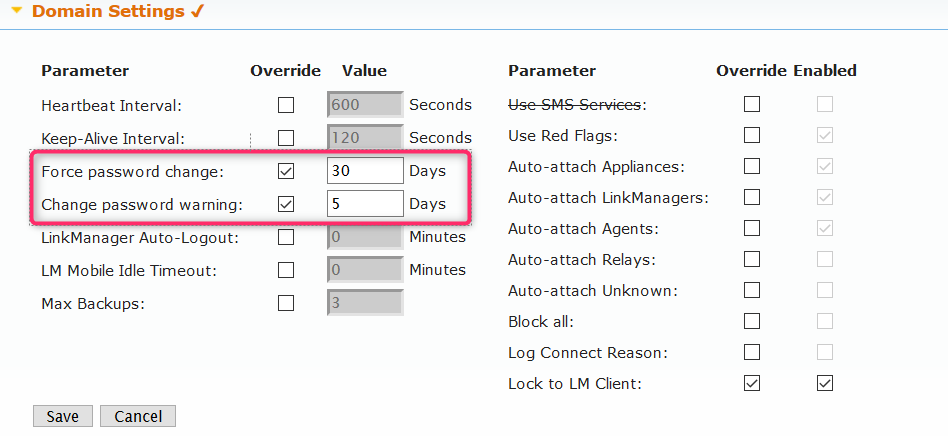 The user will get notified when the password is expired.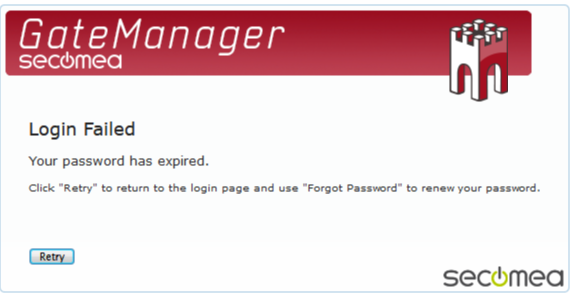 Then choose a new password.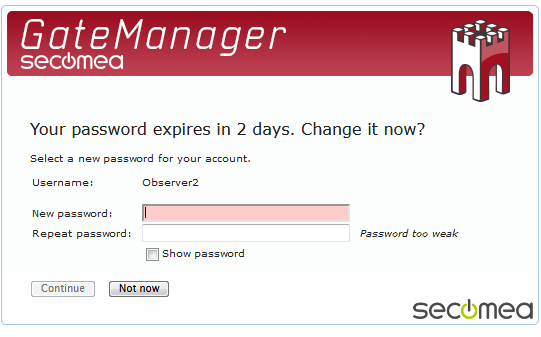 Other Relevant guides: